Heat Resistant Conveyor Belts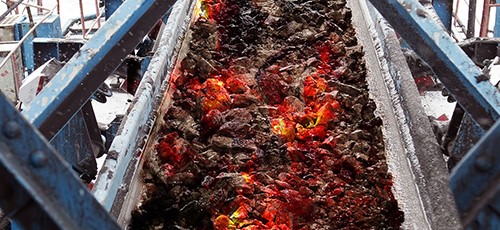 Many manufacturing processes require handling of material which is at an elevated temperature while being transported. This creates the need for differentiated conveyor belts as conventional general-purpose belts fail to withstand high temperatures.
We manufacture heat-resistant (HR) belts which can perform over a broad range of temperature from 100 to 250 Degree Celsius for both lumps and fines. HR grade belts are further classified as per their suitable service range and their typical applications are cement clinkers, foundries, and steel plants.