COMMITTED TO CUSTOMER SATISFACTION
GUIDED BY ETHICS

To realise our quality promise, we strive to realise positive outcomes for our customers on the three critical parameters of Product Quality, Cost Effectiveness and being Reliable Business Partners.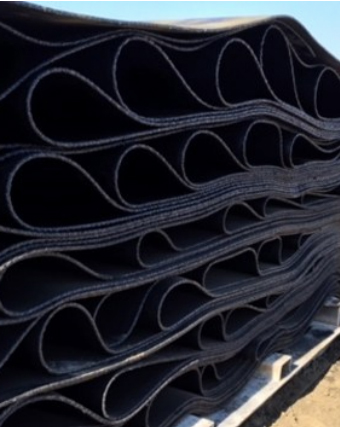 Since 2004, Premier Conveyors has been maintaining consistency in quality by procuring fresh indigenous fabrics, chemicals and raw materials only from reliable sources that are compliant with the quality standards and expectations of our customers.
We adopt a "Continuous Vigilance Plan" for monitoring each stage of the manufacturing process. Each belt is validated against our "Quality Assurance" checklist at all stages, till finishing and final packaging.
With Premier Conveyors, you can rest assured regarding the quality of our products as we carry out all the necessary laboratory tests, thus ensuring various tolerance. Our tests include Shore Hardness "A" Troughbility Test, Ageing Test, Tensile Breaking Strength Test, Abrasion Test, all in accordance with norms of: I.S.O, I.S: 1891 (Part – I to V) Latest Amended, CAN-CSA422 M-87, DIN: 53516 & 22102 for Specific applications.
Premier Conveyors is able to provide superior quality & customer experience due to:
Experienced Management team with Strong Values and Clear Focus on Quality and Customer requirements
Widest range with Ready Stock available for Standard Specification Industrial Conveyor Belts
Installed capacity of 2000 meters of belts per day
Dedicated Technical Services team for after sales support
Fully Integrated State of the art Manufacturing Setup
Dedicated R&D Centre with a strong Technical Team
100 % on time delivery commitment
Rigorous Quality control at every stage of manufacturing
In-house compound facility for about 750 tons per month
Fully equipped in-house laboratory for material testing and R&D
Conforming to International and National quality standards
High Customer Satisfaction & Acceptance in Gulf & African regions
Strategically located next to the port giving clear advantage in Shipment on Time